831 624 9377      Dolores St S/W of Ocean Ave.

Carmel by the Sea, Ca.  93921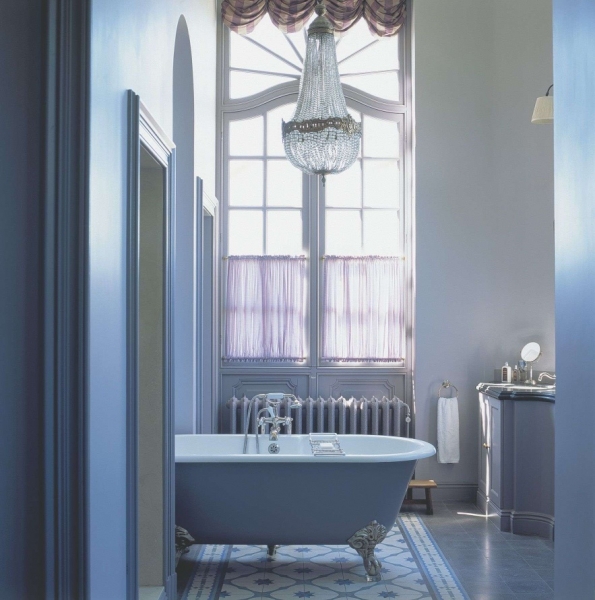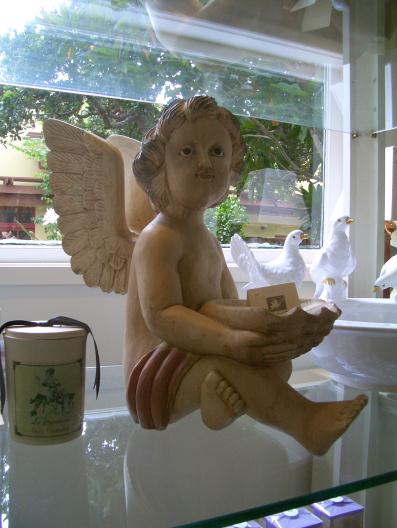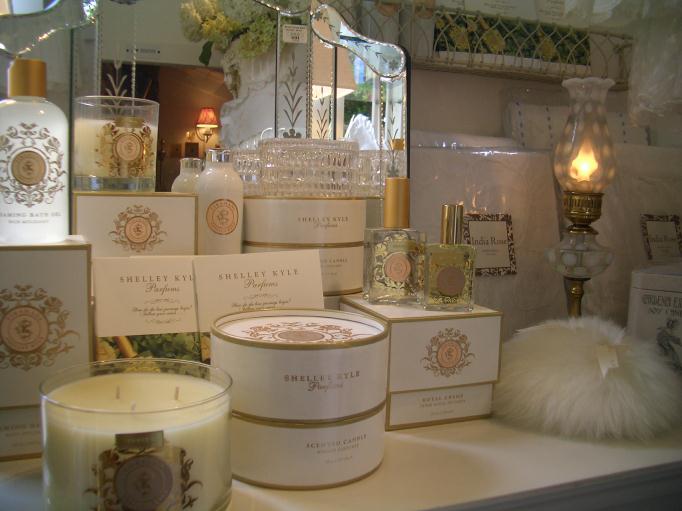 Shelley Kyle

D........Sorella 3 wick candle

item #1241  $47.00

E..........Sorella Perfume 1 fl. oz.

item #1555  $35.00

F..........Da Ma Mere Perfume 2oz boxed

Item #1413 $69.00

G...............Tiramani Body Cream

Item#1245 $35.00

H...........Tiramani Powder

Item #1242  $26.00

I.............Powder Puff

Item #1244  $32.00

Angel

with shell bowl.  Made of non endangered acacia wood from the Philippines.

Becoming a rare find.  One available $275.00

La Boquetiere

Soy wax candles

Item #458....Gardenia

Item #457......... Citron

Item #123 ....Tuberose

beautifully boxed

$37.00 ea.

The bath....... a beautiful sanctuary.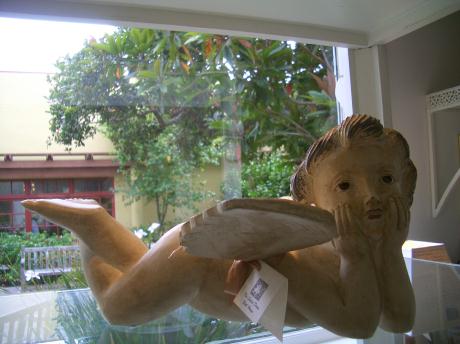 Angel

lying down..  so sweet!  

only one available

Item # 1350........ $275.00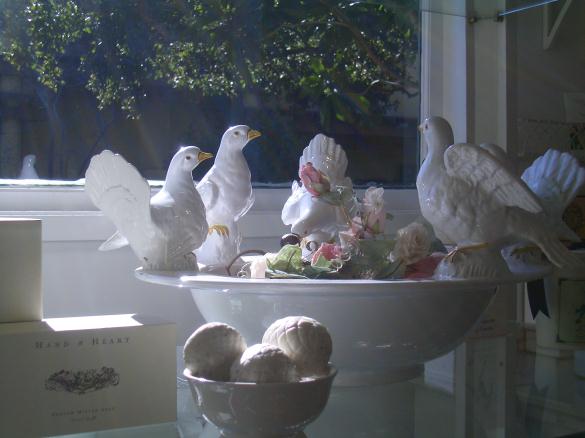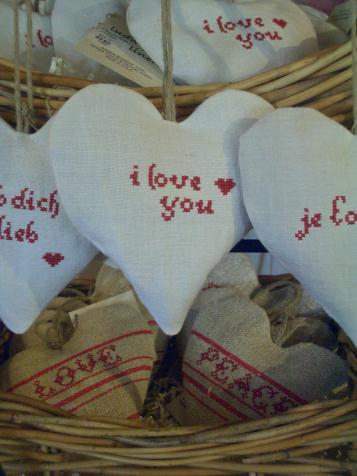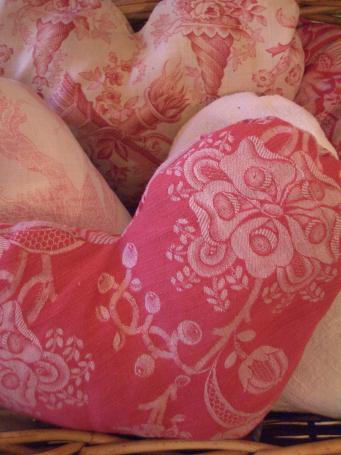 J......... Dove Bowl  Indeed doves are the birds of peace.  This beautiful 16"w x 10"h bowl comes from Italy.

Item 10305.........$475.

K.....  Guest Soaps Acorn & Pine cones in milky white footed soap dish.  Beautifully packaged from     Gianna Rose

Item 1449...........29.00

L ......   Ludwiga's Hearts are made from 80 - 130 year old feed sack fabrics that come from Germany and linens from France,

Culinary Lavender filled.

I Love You  heart 

Item  #1069

Peace heart Item  #1479

Love heart Item  #1480

not shown

bird heart Item #1336

not shown

square door hanging sachets made of same fabrics

Private &

Carmel by the Sea

$24.00ea.

M........  Antique Markets provide tables of linens from France..  Selected fabrics are made into these lovely hearts exclusively for The Soiled Doves Bath House.

Filled with lavender

$32 one side fabric

  $37  two side fabrics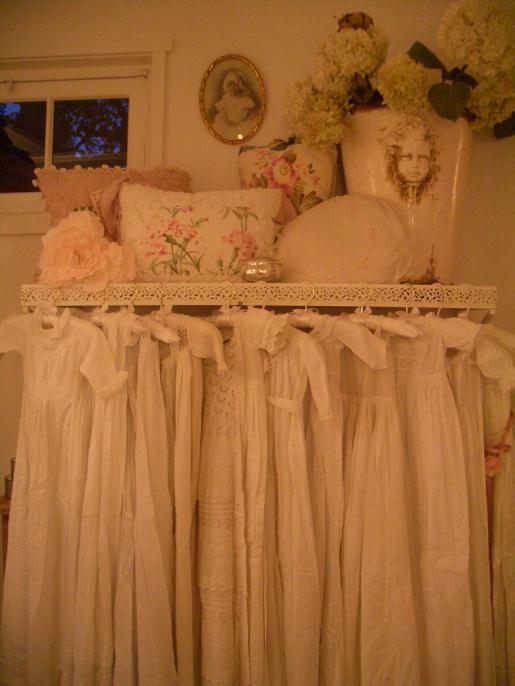 Vintage Christening Gowns

Christening Gowns

Oh how beautiful..  oh my love.

Most people understand the innocence and purity of a warm and cuddly baby... even one who ultimately became to be called a  soiled dove was once a little child.  The Christening gowns are here to symbolize a rebirth of the spirit of the women who had fallen from Grace, fallen women they are also called.  The Christening gowns re-present purity and a return to Grace.  These gowns are among my collection found at antique markets through out the US and are said to, many of them, have come from England.  Young families are finding their way into the store today to partake in a bygone tradition of this style of dress and passing it on to their future family members so that the entire family  of children will share the same gown.  A ribbon stitched inside will give the child's name and Christening date for future reference. 

Prices vary per style.